Posted by The Kitchen Gift Company on 11th Jun 2018
Fathers Day Gifts & Some Cool Ideas For Dad To Make His Big Day Extra Special
Yes!! it`s coming up to that time of year again when we celebrate Dads across the country. When is Fathers Day? we hear you ask.....well we are giving you fair warning before the special day so you have plenty of time to plan an extra extra special Father`s Day? A card, present, food and drink are essential elements of a great Father`s Day, so here are some Top Fathers Day Ideas.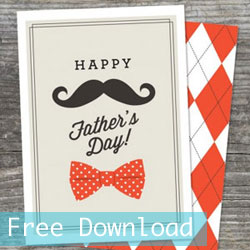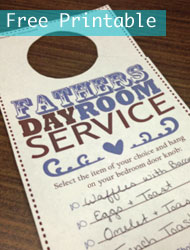 Father`s Day Card
Whatever you do NEVER forget a Father`s Day Card, otherwise you could find that Dads chauffeur service has shut up shop. So do you go witty or heartfelt? Which ever you decide, why not try your hand at making your own. Homemade Fathers Day Cards are easy to make and are a great craft activity for younger kids to get involved with, making it much more special. We just love this very dapper FREE Father's Day card printable.
A Father`s Day foodie feast is a sure fire way to stay in Dads good books. Why not get his day off to a great start by bringing him breakfast in bed. We just love this sunnyside fried egg shaper, perfect for eggs on toast and sure to make him smile. Accompany this with a first class cuppa in this super special First Class Dad mug. Why not use this Father`s Day Room Service printable to make it super special. (Extra brownie point alert!!!)
-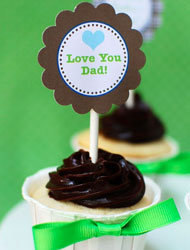 Dad`s Chocolate Drop Cakes
Don`t forget that Dads luuuurve cake too and homemade baked treats are definitely worth the effort. This recipe for Dad`s Chocolate Drop Cakes makes the perfect treat, plus you can top them with these FREE printable Father`s Day cupcake toppers for maximum effect.
Dad doesn't have a sweet tooth? well fear not, how about some of these easy to make man dinners from Mr Jamie Oliver's recipe book. Check out this Scrumptious steak & stout pie or combine food and beer for the perfect Fathers day dinner with this Sweet & spicy beer can chicken.
.
The Gift
and so to the gift!!....what to get the man who has everything? This is a tough one but at the kitchen gift company we have some fab gift ideas for different types of Dads. Check out our Fathers day gifts guide here or choose from one of the themes below including gifts for a chef, wine lovers and for those dads that will celebrate Fathers day with a couple of pints check out our personalised pint glasses.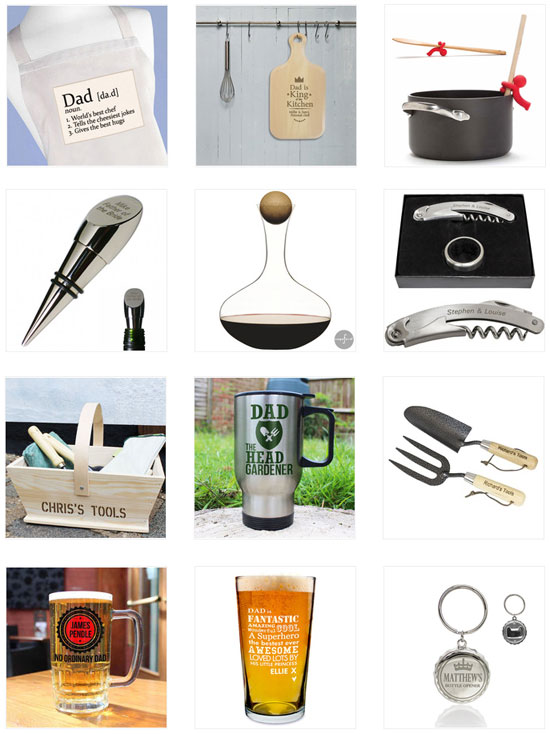 Cheffy Dad
-
Wine Buff Dad
-
--
Grow Your Own Dad
-
Beer Lovin' Dad
-
-
-
Guarantee Dads taxi stays in service for another year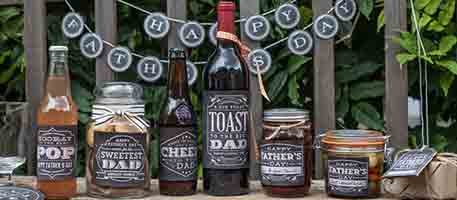 …..and finally for a total DIY Father`s Day and some family fun then the whole family can get involved by making a bunch of tasty treats, including jars of sweets and cookies, chutneys and pickles or homemade pop. Check out these FREE printable gifts tags, jar stickers and beer & wine bottle labels from the fab lia griffith, Surely this will guarantee Dads taxi stays in service for another year :)
Happy Father`s Day Planning!!

Follow The Kitchen Gift Company's board Fathers Day Kitchen Gift Ideas on Pinterest.